蝴蝶 / Inner99
A downloadable game for Windows

2d arena shooter with powerup mechanic
based on collecting debris and followers.
蝴蝶 (hú dié) is an indirect sequel to
SJD: Selective Memory Erase Effect.
Despite being simple and omnipresent, autonomous Natural Intelligence computer organisms are still a mystery to humans. Are they a form of life or just manifestations of mathematical formulas?... Whatever the case, one thing is certain: they are everywhere.
Battle overview
Dodge bullets, delete parasites and balance attack / evade tactics for best progress!

Introduction
After escaping from captivity, Etta managed to recover the badly damaged body of her robot companion "M1mi". Despite being in a very bad shape, M1mi's neural system was still miraculosly giving signs of life - but was in dire need of urgent repairs.
Sadly, the events from the previous chapter caused Etta to almost completely run out of what little money an android is legally allowed to have, and replacement parts for an outdated model like M1mi were both hard to find and really expensive at best.
Desperate and out of ideas, with the situation getting more critical with each passing minute, a chance encounter gave her an idea... "What if"... Hey...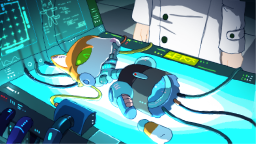 Gamepad and keyboard are supported. Default keyboard buttons are French/German etc keyboard friendly. (See the pinned topic on the forum for details.) Since this is a WiP (WORK IN PROGRESS) version, all available levels are unlocked from the beginning. Please select "NEW" to see the game from the beginning (ignore the warning that progress will be lost, everything will remain unlocked). Many assets are not final but the build is stable and should not crash.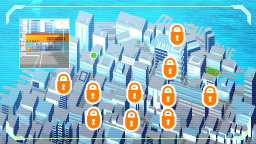 Purchase
In order to download this game you must purchase it at or above the minimum price of $10 USD. You will get access to the following files when they are released:
Download demo